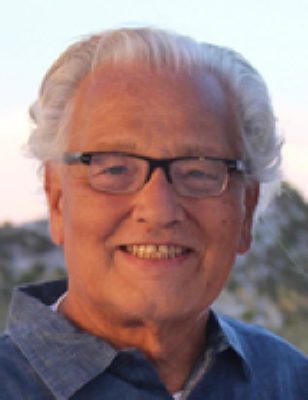 The story about Dad is a little story about hope. 
It's about knowing the odds are against you but tying up your shoelaces and getting into the game. It's about taking on life with zest and curiosity. It's about making others feel important, seeing the talent in everyone, no matter how rambunctious or wayward we might be. It's about a wink and a smile. It's about never meeting a stranger. It's about striving with incredibly hard work and creativity in making ends meet. It's about how to be a servant leader. It's about situating yourself in an incredible community with tender-hearted, generous friends who are here with us today. It's about direct instructions, to "not foul out" or "always follow through." It's about discovering new ways to delight each day in our mom's company and keep building on 58 years together. It's about expecting a miracle.
Like any person, Dad held many things at once.
He was playful and he was fierce.
He was stern and he was soft.
He wore his heart on his sleeve and he grieved privately.
He was carefree and he cared about everything.
He tended to tools and machines with the same hands he cradled bunnies, birds, and kittens.
He rolled homemade gnocchi out by hand and he added Stovetop stuffing to his Thanksgiving dressing (his little secret).
He pulled weeds and he picked flowers.
He toiled so hard and he relished everything.
He was a character and a man of character.
Dad was, consistently, without contradiction, someone who eked everything out of this life. He could savor an M&M for 10 minutes (we timed it), he enjoyed TV commercials never fast-forwarding, he loved a long road trip, he read each word in the newspaper, he floated on his back in the ocean for hours, he toured the backyard caring for plants well into an evening, and he walked every aisle at Bill's IGA over again. He wanted to hear about everything, especially from his four precious granddaughters, and his kids and his in-law kids who he loved like his own.
In the last few months of his life, Dad asked us whether he taught us right from wrong and how to get involved in making the world – however big or small our world may be – better than how we found it. And He did. He taught us moral clarity and encouraged conviction in everything we do. And he did it with humor. I told him this month that I was reading a poem by e.e. cummings that reminded me of him, saying, 'I carry your heart, I carry it in my heart.' and Dad responded, with a grin, 'I carry your heart, I carry it in my fart.'" Dad could never have enough laughter.
It feels right to celebrate him today, on Father's Day weekend.
As Dad said, he's just ahead of us and will see us soon enough. And he'll have the Stag beer box full.
We know that to be with our Dad is to have an adventure. So here's to your next adventure, Dad.
We love you. You are the brightest star in our sky.